Client Case Studies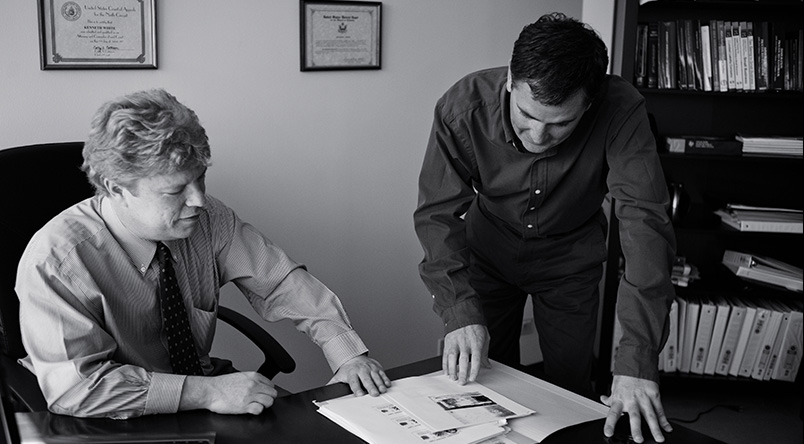 Below we have summarized some of the EB-5 cases in which we were able to assist clients. Over the course of more than 25 years, we have worked with EB-5 clients from Russia, China, India, Ukraine, Kazakhstan, Austria, Germany, Canada, South Africa, Armenia, Brazil, Ireland, and Cyprus. In fact, we were involved in some of the first EB-5 cases from Russia in the mid- to late-1990s. The cases highlight not just EB-5 issues, but other visa and immigration problems that can arise during the and after the EB-5 process. They highlight the need to retain an EB-5 lawyer who has wide-ranging immigration expertise. Remember, in most EB-5 cases it is the consular officer who will make the final decision and our experience in resolving such issues is longstanding. For non-EB-5 cases in which we assisted clients on a wide range of visa and immigration matters, see the Case Studies sections of our websites www.bridgewest.com and www.visarefusal.com
Case of U.V.
U had earned his EB-5 funds more than 10 years prior to his immigration process, and so it became necessary to show not only the source of the funds, but the movement of the funds since that time. With the help of bank documents and affidavits, we were able to trace back the path successfully, and his EB-5 petition was approved without a Request for Evidence.
Case of S.V.
S is a wealthy banker who decided to immigrate his wife and daughter while he would remain behind in his home country. We assisted his wife and daughter in their EB-5 immigration process, and helped him obtain a new B visa so that he could visit them. We also prepared a letter for Customs and Border Protection so that he would not encounter problems upon his arrivals to the United States.
Case of B.D.
B is a very successful entrepreneur. His clothes business went back decades and he managed to open a company in the United States and obtain an E-2 visa. But realizing that the business and his investment was too small too qualify, and not wanting to deal with the difficulties of qualifying for a direct investment, he decided to make an investment in a Regional Center hotel project. His EB-5 petition was approved, and he successfully adjusted his status in the United States.
Case of A.Z.
Mr. Z owned a large shoe store in the provinces of Russia. Over the course of 10 years, he was able to accumulate his $500,000 investment. He had two teenage daughters and wanted a better life for them, so he commenced the immigration process with our help. His case was complicated by the fact that while his business operated in full compliance with local tax laws, there were no tax returns reflecting the revenues and profits of the business. We had to assist in the drafting of a detailed explanatory letter from his accountant, along with excerpts of the laws governing tax reporting. We submitted his petition in February 2012 and receiving an approval that summer — without a Request for Evidence. In November, the family attended the visa interview, and within one week, they received their immigrant visas.
Case of V.M.
V was located in the US on an L-1 visa. He had created a company in the US, and he tried to obtain a green card through the EB-13 category. After he was denied, he decided to invest in an EB-5 Regional Center. After a year, his petition was approved, and because he was in the US, he was able to adjust his status to become a conditional permanent resident.
Case of A.M.
Mr. M is the owner of a successful technical consulting firm in his home country. He and his wife had traveled to the US on many occasions and enjoyed the warmer climate, the lifestyle and the friendly people. Because they were in their mid-50s and had saved enough money, they decided to sell the business and retire. Within a year, they were able to immigrate with our help through the EB-5 program.
Case of D.T.
We represented D in his EB-5 process. After his petition was approved, he wanted to complete his immigration process in the US. We submitted applications to adjust his status, for employment, and advance parole. Because he needed to travel urgently, he needed to complete his biometrics and obtain advance parole before his departure. Immediately after we submitted the applications, we accompanied him to the biometrics office so that he could complete his biometrics without an invitation for biometrics (usually, this takes 4–6 weeks). We were able to convince the supervising officer of the urgency of the situation, and he was able to go through the biometrics within 30 minutes. Later that day, we accompanied him to the local USCIS office to obtain emergency advance parole. Notwithstanding the numerous rejections of the USCIS office in reviewing requests for emergency parole, we were able to convince the officer of the urgent business problems, and he was issued an emergency advance parole document.
Case of A.A.
Mr. A.'s son was aging out, and he decided that he should submit an EB-5 petition for the family. After waiting 12 months for the petition to be reviewed, Mr. A's son married and moved to London. Because Mr. A had participated in the EB-5 program primarily for the sake of his son and his son no longer planned to live in the United States, Mr. A decided to withdraw his petition. We withdrew the petition on his behalf and negotiated with the EB-5 management company. In one week, Mr. A received his $500,000 investment and administrative fee back from the EB-5 management company. We then assisted Mr. A in obtaining a new visitor visa to the United States — with full disclosure of the withdrawn EB-5 petition.
Case of I.K.
Mr. K has a very successful business in his home country. One of his two children was born in the US. But rather than immigrate with his wife and their other child, he wanted to stay in his home country. So at our initial meeting, we discussed the advantages and disadvantages, and that it would be possible to keep his B visa to continue visiting them after they immigrated. We then helped his family with the EB-5 immigration process — they received their immigrant visas in 14 months after the petition was submitted — and helped him receive a new B visa. When his mother-in-law was denied a visa to visit her daughter and two grandchildren in the United States, we helped her overcome that refusal and receive a 3-year visa. In addition, he was concerned that he would be refused a new visa because he had spent substantial time in the US after the family immigrated through EB-5. We represented him in applying for and receiving a new B visa.
Case of V.A.
Mr. A has a commercial real estate business. His son was close to aging out — 20 years old and 10 months — when we submitted his petition. Because the age of his son was frozen when the petition was submitted, his son was able to qualify to immigrate as well. They received their immigrant visas and arrived in Hawaii. With the green cards they were able to spend most of their time in their home country to look after the family business and spend part of the year in the US. We represented the family in removing their condition successfully. We also helped him obtain a mortgage at his bank in Hawaii, writing a letter of recommendation for him. 5 ½ years after making his investment, he received the return of his $500,000.