Welcome to our website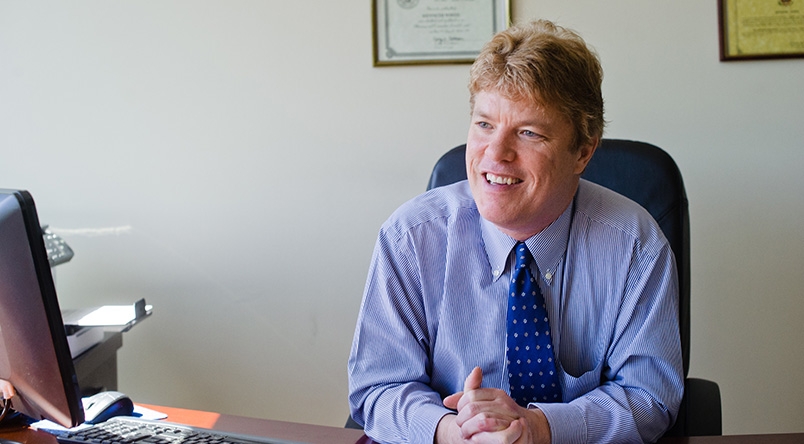 In 25 years of practicing EB-5 law, we have seen it all — or nearly all. From handling the first EB-5 cases out of Russia in the mid-1990s to a freezing of the EB-5 program several years later. From its phoenix-like rebirth, green cards obtained in 6–12 months, and a boom in popularity to substantial delays, an increase in rejections and an increase in the minimum investment amount from $500,000 to $800,000. From predictability and quality adjudication to uneven review and overzealous overstepping by both USCIS examiners and consular officers. From a few well-intentioned and professional Regional Center operators to hundreds of EB-5 management companies — and some scam artists. From underutilization of the EB-5 programs and always-available green cards to backlogs for citizens of some countries that can extend more than 5 or 10 years. From attractive EB-5 projects located in prestigious downtown districts to the new law that places limitations on the locations of projects qualifying for the $800,000 investment. EB-5 is… dynamic.
With the reauthorization of the Regional Center program through September 30, 2027, EB-5 remains an opportunity for a relatively safe investment and means to gain a green card without the problems and risks of operating one's own business in the US. It is hoped that this new law will also facilitate a more streamlined and faster EB-5 process. But EB-5 is a veritable minefield for the unguided — making the choice of your EB-5 lawyer all the more important. We hope that when considering counsel, you will consider us. The new law opens up the very attractive possibility of remaining in the United States during the EB-5 petition process, but also exposes the investor to severe risks associated with such action. You need a lawyer with substantial experience dealing with such risks. The entire EB-5 process, including the condition removal stage, can take more than 5 years. You don't want a lawyer who will put you on the firm's conveyor belt, but one who will give you individualized attention throughout. Nor do you want a lawyer whose loyalties are divided with his Regional Center clients. Finally, you want to know with whom you will be working. At White & Associates, you will always be working with Kenneth White directly — not a lawyer associate, a paralegal, translator, or secretary. When you call or send an email to our firm, you will be receiving answers to your questions directly from Kenneth White. For a sampling of the scores of EB-5 clients we have helped, please see the Client Case Studies section of this site.
For those considering EB-5 immigration, we have placed on this site a comparative article regarding other immigration options for successful entrepreneurs, including the extraordinary ability and L-1A/EB-13 categories. For those who have decided on the EB-5 program, we have provided detailed information about its history, eligibility requirements, practical considerations, and issues arising once permanent residency status is attained. For those investing through a Regional Center you will find a detailed list of questions and issues that should be addressed to representatives of the Regional Centers.
For those with visa problems — refusals (214(b)), findings of inadmissibility (e.g. material misrepresentations, unlawful presence, alien smuggling), revocations, administrative delays (221(g)), or need waivers or humanitarian parole, revocation, administrative delays (221(g)) — please see our unique website www.visarefusal.com. On that site, you will find answers to common questions, information about how we can help you overcome a visa denial or delays, and dozens of case studies illustrating how we have helped individuals with complicated and seemingly intractable visa problems.
For those with an interest in visiting, working, or immigrating through other categories, please see our site www.bridgewest.com. That site discusses the various means of obtaining nonimmigrant or immigrant status; preserving, extending, or changing that status; obtaining a green card and US citizenship; accessing government information through FOIA requests, and dealing with unusual cases, including mandamus lawsuits, returning resident visas, relinquishment of green cards and citizenship, transportation letters, and reentry permits.
We look forward to meeting you in our Los Angeles, CA office or via Skype/WhatsApp. We are ready to help you achieve your visa and immigration goals. In order to schedule your meeting, please contact us.